Top 3 Pieces of Scooter Riding Gear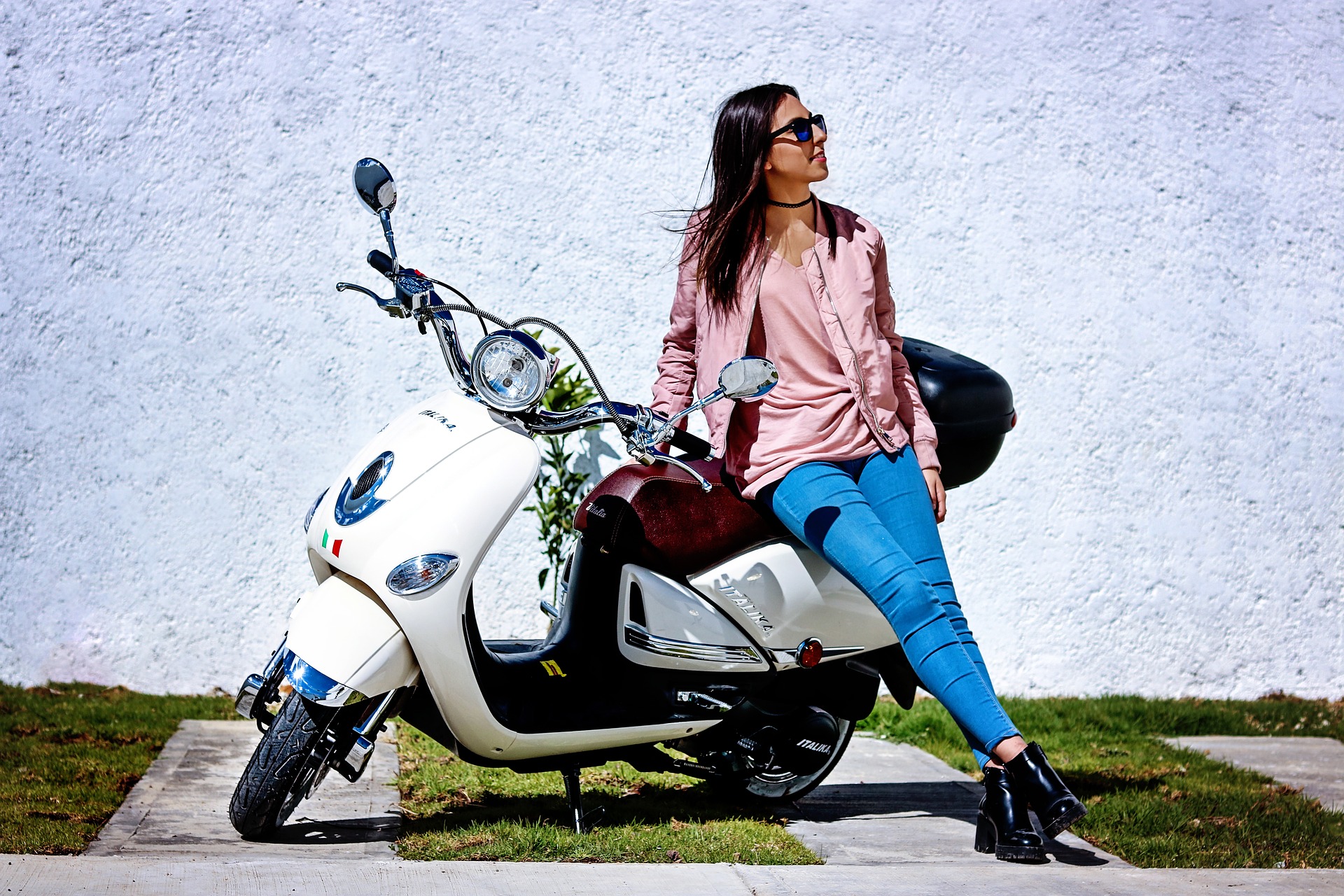 When it comes to aftermarket mods for motorcycles and scooters, riders typically look for increased airflow and better performing tires, but what about storage? Also, while modifications and improved tech might be great for the bike itself, what are you doing for you as the rider and the owner. The best scooter riding gear is not necessarily an improvement on the ride itself, but instead practical pieces and elements that improve the overall experience. Therefore, when considering the top three pieces of scooter riding gear, it is necessary to consider safety, storage and portability.
1. Safety Gear
Most riders are aware of the importance of safety. After all, there is no more exposed motorist than those riding motorcycles or scooters. Therefore, it is crucial that you have the appropriate protective elements for your riding style. Since scooter riders are not likely to be the most aggressive riders, they are typically well-protected with a helmet, elbow and knee guards. Some might even want to purchase a decent pair of gloves if they are planning on riding in a variety of weather conditions. For scooter owners who only travel short distances at low speeds, there is no need to purchase a full-face helmet. However, if you plan on doing expressway or highway driving, then covering your entire head and face is a good idea. The fact is, there is a plethora of available protective gear for motorcycle and scooter riders so that you can choose as to the level of protection you require for your riding style and daily commute.
2. Storage Accessories
While scooters are great, affordable bikes, like most other motorcycles, they do not come with a lot of storage options. Therefore, if you plan on doing a fair bit of traveling, then it might be in your best interest to invest in some accessories. For example, you could purchase a locking top case or find a suitable rear and front rack. Also, you can look into baskets or tank bags. There is no one size fits all model for storage because everyone's needs are specific to their situation. The good news is that some scooters come with roomy under-seat storage that might be enough to suit your day-to-day needs, but on those shopping trips, it might be useful to have some other options.
3. Ramps
Last, for the traveler, you might be interested in purchasing a bike ramp for your pickup. While you can just use the scooter to get to where you are going, for cross-country road trips, it is often more feasible to bring the scooter along as a secondary vehicle for daily rides and exploring. Ramps are also listed as one of the best dirt bike riding gear accessories as well. Therefore, if you own both a scooter and a dirt bike, you might want to consider a ramp for easy transportation.
Scooters are great daily commuters. However, there are some pieces of equipment you should consider before buying or riding these bikes. Therefore, make sure you have the right safety gear, adequate storage for your daily ride and a ramp if you want the option to take your scooter along on a long road trip.