How To Make Your Own Wedding Invitations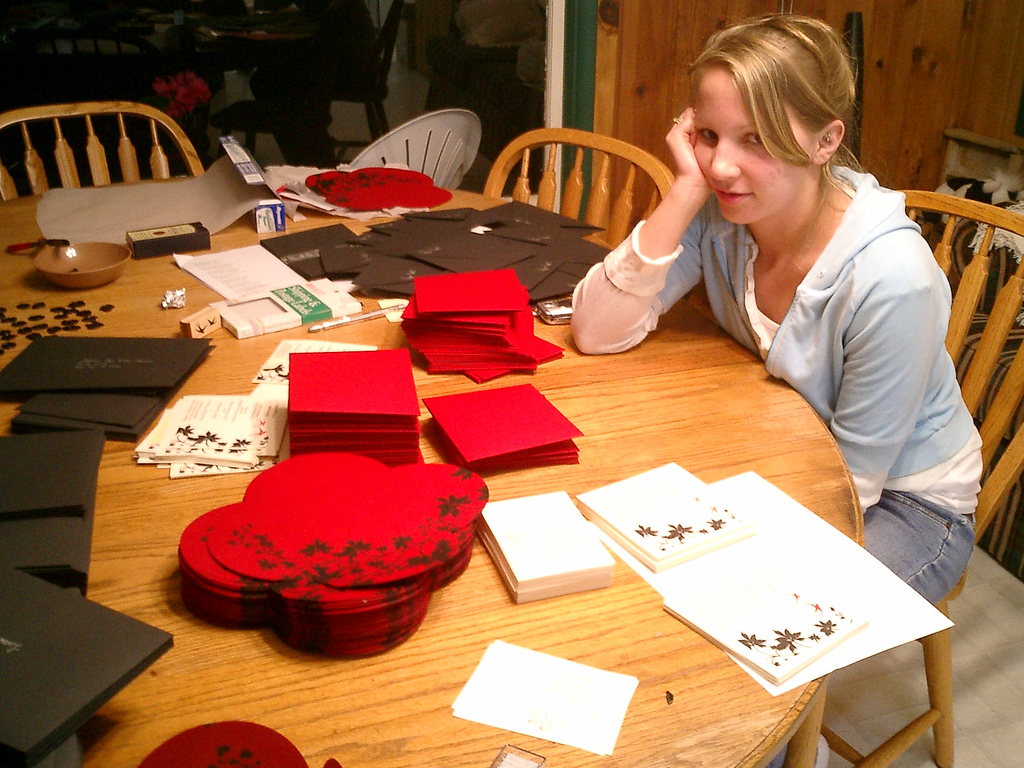 A wedding is a special occasion that needs careful planning, consultations and great ideas to make it successful. It is the most personal occasion in a person's life and it is therefore ideal to add a personal touch to the whole experience. The best way to add a personal touch to your wedding is by making your own wedding invitations. You may feel inadequate because wedding cards need to be perfect, but you do not need to be a professional to make your wedding invitations, all you need is to relax and let your creative personality do rest. Use these tips below from Metallic Elephant who specialise in embossing and printing..
TAKE TIME TO THINK
First, think about what you would like your wedding invitations to look like. What is your relationship like? What is the glue that keeps your relationship going and what are the core values of your relationship? How can you put all these elements into your design? Get inspired by your own relationship to create your unique wedding invitations. Once you have gathered your thoughts, you can start collecting materials for the result.
Select beautiful photos of you and your better half, use them on your wedding invitations, and check online for websites with elegant wedding images that you can incorporate in your design. The more you peruse such sites, the more inspired you become and soon, you will have authentic wedding invitations for your special day.
LAY OUT YOUR DESIGN
Sample invitation templates and download free preformatted for, size, color and resolution. The special layout templates also include special markings (bleed lines, safe area and cut lines) along with straightforward instructions so that you can customize in your design for the best look. Layout templates are not designs, they are merely guidelines and you can use them to create truly unique wedding invitations. They are like a cooking recipe to follow when you have all the ingredients in place to prepare the perfect meal. You do not need to feel like you cheated in your design with the templates.
DO NOT FORGET WHAT IS IMPORTANT
With the days spinning faster than you can say 'wedding ring', and your exciting DIY wedding invitation project, you may forget to display useful information on your cards. Use beautiful readable fonts to indicate the date and venue of your wedding. Make sure to give directions if you expect visitors from far and indicate the time. Decide about the size of your wedding invitations, the type of border to use on your design and decide whether you should fold the cards or not. However, think carefully of what you want because these final touches decisions could make or ruin your design.
FINALLY PRINT AND MAIL YOUR INVITATIONS
After creating your custom made design, the hard part is over, you can even hear the wedding bells in your mind ringing. Choose the right type of paper for printing your design and finally let your design become a reality in ink and paper. Print your cards and mail them in advance so that your friends get them on time.