I Heart New England: One-of-a-Kind Choosings for the Impassioned Traveler

I love New England – its majestic snow-covered peaks and mouth-watering clam chowder; its spring blossoms and cobblestone paths; its lively summer farmer's markets and joyful festivals; its fall foliage that sets the countryside aflame with color. No matter the season, the six states that helped birth America have an idyllic charm that demands a kind of fairytale fascination. From vibrant to romantic and stately to quaint, New England offers decided jewels for the impassioned traveler. Here's a handful of iconic experiences that are diverse but equally marked by a New England-esque flavor.
Vibrant Arts and Culture in Providence, Rhode Island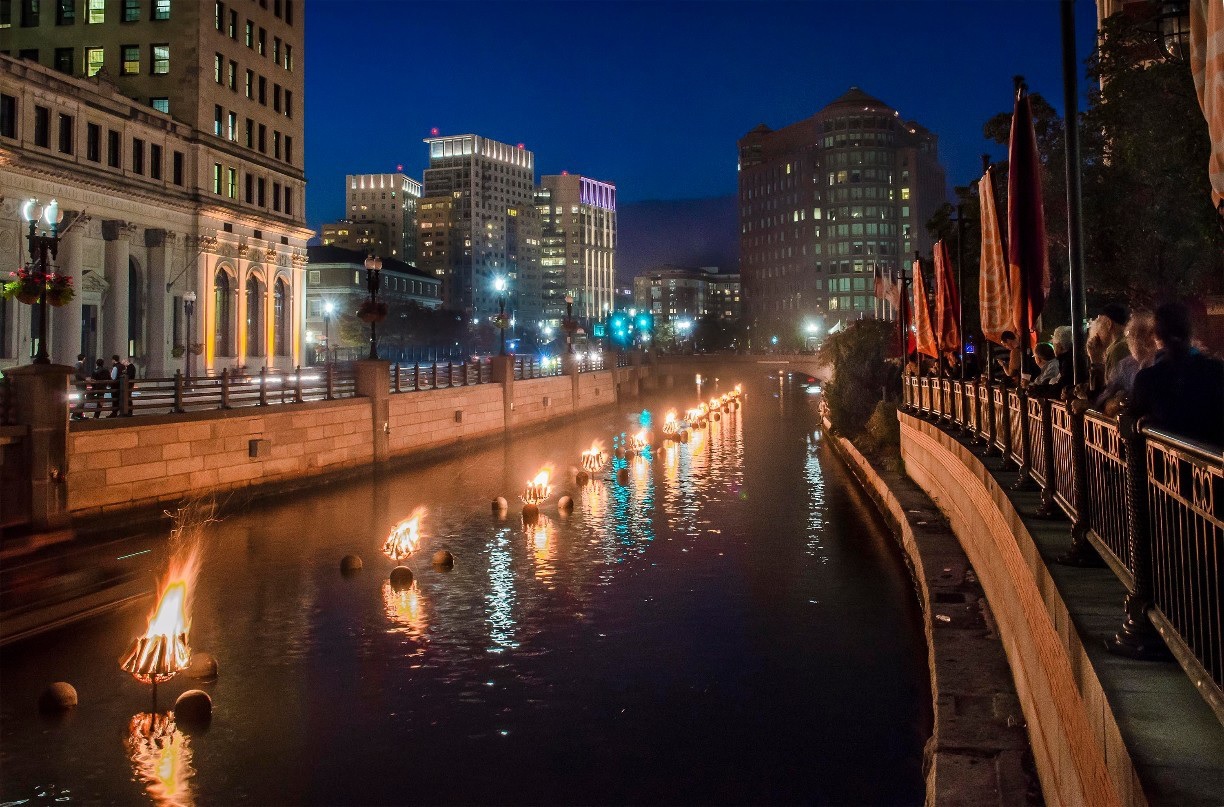 Photo by Shawn Boyle via Trover.com
This "Creative Capital" of Rhode Island is one of the oldest American cities. Founded by religious exile, Roger Williams, in 1636, the city has grown through the ages, bursting at its seams, now brimming with big-city charisma while still exuding some of that small town character that reflects its roots.
Close to Boston but far enough away, this arts and cultural center boasts a lively restaurant scene, first-class theatre experiences, historic landmarks, fabulous architecture and exemplary museums that include The Museum of Art, Rhode Island School of Design, and the Culinary Arts Museum.
The Providence River flows through Downtown, and forms part of Water Place Park, where WaterFire is held annually. During the festivities, bonfires are lit on the river, drawing large crowds.
Where to stay: These hotels in Providence offer low rates at great value. For something more unique (though more costly), check out the historic 1920s-era Renaissance Providence Downtown Hotel.
Great Coastal Escapes in Bar Harbor, Maine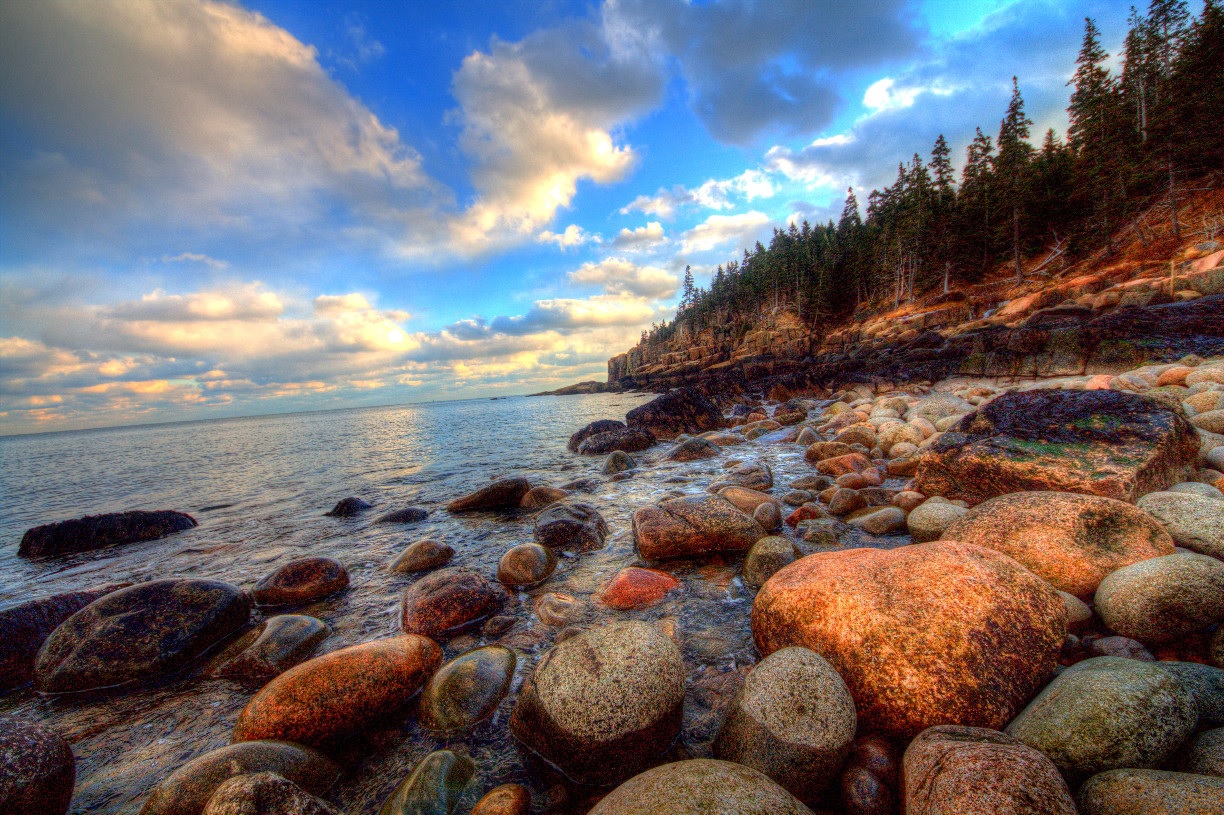 Photo by TreePot Travels via Trover.com
Bar Harbor's exceptional beauty is reflected in the diversity of its landscapes: rugged sea cliffs, granite mountains, and verdant green conifers converge in one fantastic place. Situated on Mount Desert Island, off the coast of Maine, Bar Harbor offers a combination of small town charm with the wildness of the outdoors.
While there, take a hike in the resplendent Acadia National Park, and appreciate the breathtaking ocean views. Cruise through the harbor, take a whale-watching tour, or browse the town's novel shops.
Where to stay: The historic Bayview: Bar Harbor Maine Hotel is stunning, and overlooks the water.
Artsy, Intellectual Excursions in Cambridge, Massachusetts
Photo by david kim via Trover.com
The word that comes to mind when I think of Cambridge is Harvard. The prestigious university (and oldest in the United States, founded in the 1600s) is the intellectual anchor of this Boston metropolitan town. Cambridge is also home to the globally significant Massachusetts Institute of Technology (MIT).
These towering influences shape Cambridge's unique edge, scholarly atmosphere, and eclectic, artsy flair. Browse through vintage shops, outdoor cafés, and bookstores in Harvard Square. Take in an evocative art exhibit or a student-led tour of Harvard University.
Consider taking a riverboat cruise down the Charles River and explore Cambridge's diverse neighborhoods, or for a truly unique and intimate experience, consider a tour with a Cambridge resident.
Where to stay: These Cambridge hotels are both popular and economical. On a higher scale, the academia-themed Charles Hotel offers an impressive suite of amenities, including an ice rink, and a three-story gym.
Picturesque Mountain Adventures in Stowe, Vermont
Photo by Shawn Boyle via Trover.com
Stowe is so picture-perfect that any one of your photographs of this quaint town might make an instant postcard. This Ski Capital of the East is a winter wonderland where sleigh rides and dog sledding tours offer exciting ways to make the best of Old Man Winter.
In the summers, the towering Mount Mansfield is a nurturing green, and the warmth gives way to canoeing, zip line adventures, hiking, and biking. In the fall, the colors that burst from the trees are simply stunning.
Where to stay: If you're a fan of the classic Sound of Music film, then you'll want to check out the Austrian-themed Trapp Family Lodge – founded by the real von Trapp family that inspired the movie.
The Gingerbread Houses in Oak Bluffs, Massachusetts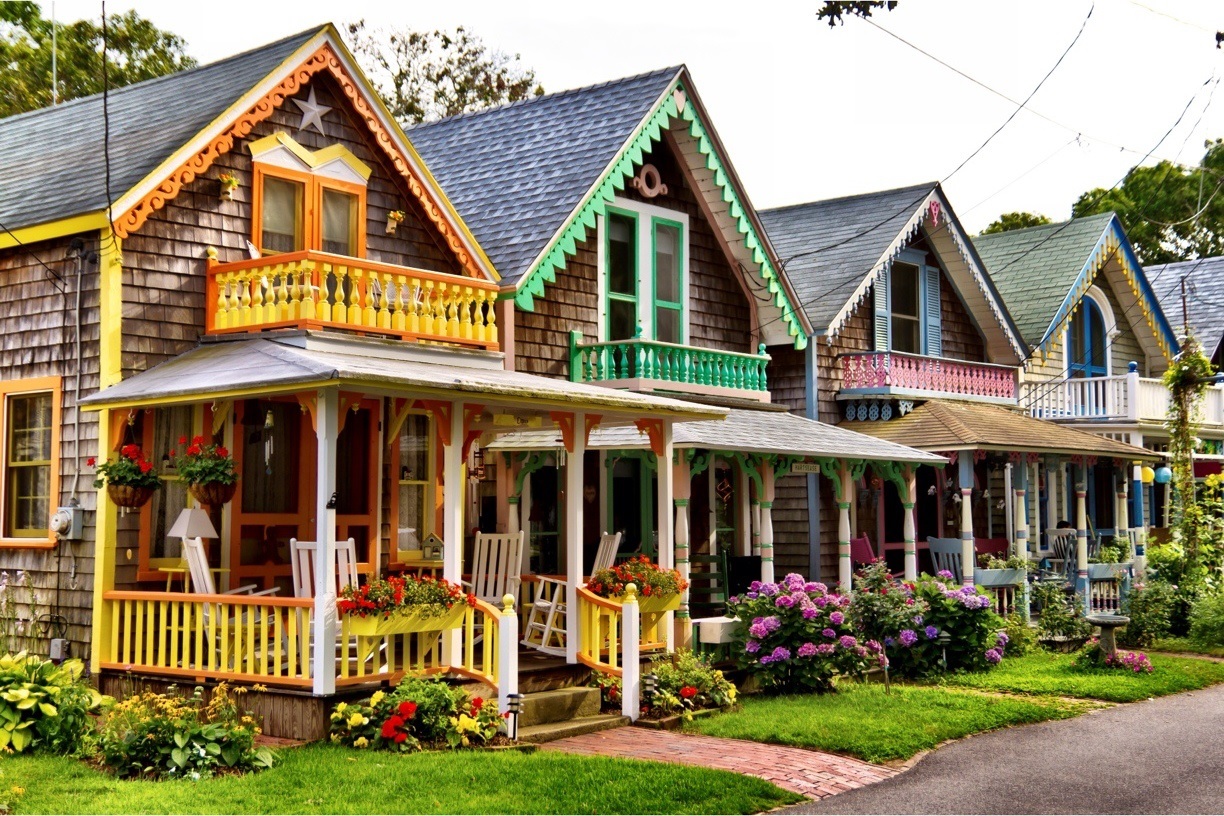 Photo by John Lach via Trover.com
Martha's Vineyard is a peaceful island in the sea off the Massachusetts coast. In the summertime, the population swells and becomes a colony of vacationers. Despite the area's popularity, it can be easy to miss one of its more delectable features – a historic campground on the island's northeastern shores containing a community of "gingerbread cottages."
It's like something right out of a storybook. The cottages are a feast for the eyes, sweet and peculiar, with bright designs and colors; the scalloped and curled wooden trimmings resemble scrumptious cake decorations.
You can explore the community's Methodist origins, and ride an antique merry-go-round. The Cottage Museum shares a bit of the area's history, and the Featherstone Center for the Arts offers workshops in the visual, performing, and literary arts. Oak Bluffs, in general, offers perfect access to the rest of Martha's Vineyard.
Where to stay: Consider the cool and rustic Menemsha Inn and Cottages.
The Cog Railway of Bretton Woods, New Hampshire
Image via Flickr by ahisgett
The Mount Washington Cog Railway is a National Historic Engineering Landmark; it preserves an important piece of American railway history. But that's not all. The railway climbs steep slopes to the summit of the highest mountain in the northeast, Mount Washington, to more than 6,000 feet above sea level.
The panoramic vistas from the train are eye-popping. Any engineering or history buff will appreciate learning about the biodiesel and steam locomotives that serve the railway. New Hampshire's White Mountains offer a plethora of other things to do too including great theatre and art in the mountain's cozy villages, forest hikes, historic tours, rock climbing, kayaking, and a host of winter sports.
Where to stay: The Omni Mount Washington Resort is a great value, especially for families.
Seafaring History in Mystic, Connecticut
Photo by Sue Cummings & Bruce Howard via Trover.com
The Mystic Seaport: Museum of America and the Sea is the largest maritime museum in the entire world. It spans 19 acres across the banks of Connecticut's Mystic River. The museum's massive collections of sailing ships and boats include the only surviving wooden whaler in the world.
Visitors can climb aboard vessels and a recreated 19th century seafaring village is brought to life by real historic buildings. You can go on a boat ride, or take workshops on a range of maritime skills, like coastal navigation and blacksmithing.
The town of Mystic offers a mix of coastal, country, and town atmospheres to make a trip to the seaport a complete New England vacation. Discover scenic drives, serene farmlands, and antique trails; check out chic eateries, art galleries, and theatres; go hiking, shopping, or even take a trip to the area's casinos.
Where to stay: The attractive, riverfront Whaler's Inn is within 15 minutes of the seaport.
New England is a land of endless treasures and legendary story. Its unique climate, geography, and small town customs have inspired famous poets like Robert Frost, and its revolutionary history created the first tenets of the American Constitution. At the heart of it all, what New England offers travelers is beauty, quiet warmth, and the ability to stir the embers of the soul.